Loving ALL KIDS at LLUMC
We love ALL kids and their parents at Lovers Lane! We work to create a place for you and your family to be equipped to do life together in a way that is pleasing to Jesus. As you look through the pages of our website, we hope you will get a picture of who we are and what we do, both on Sundays and throughout the week. Bring your family to become a part of the Lovers Lane Family.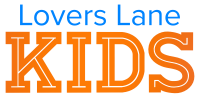 KIDS ON sunday mornings

Nursery & Pre-School
Nursery: 8 am - Noon
Your babies will be cared for and kept safe wile singing songs and learning about Jesus' love for them.
Preschool Classes: 9:30 and 11 am
Our preschoolers learn all about the way God loves them from teachers who show them how God loves them.

Elementary
For kids Kinder through 4th grade:
Children's Church: 9:30 am
Sunday School: 11 am

KIDSing
KIDSing is a wonderful way for all of our kids to learn more about God's love through music! Open to grades 1 through 6.
Rehearsals: 10:15 - 10:45 am
Performances: Several times throughout the school year.