Women's Spiritual Growth Group (on Sunday Morning)
Every Sunday, 9:30 AM - 10:30 AM
Anyone interested in knowing more about the historical drama, "The Chosen" about the life and ministry of Jesus Christ, is invited to attend a 7 week series, Sunday mornings, May 7-July 2 in the Women's Spiritual Growth class from 9:30 to 10:30i in the Copeland House.
Written by Dallas Jenkins, who lives in the Dallas area, "The Chosen" stays true to the details Of Scripture while using artistic license in order to make it relatable to modern viewers. It is very popular all over the world.
All are invited. For more information, contact Rev. Donna Whitehead at 214-549-7840.
Ages: All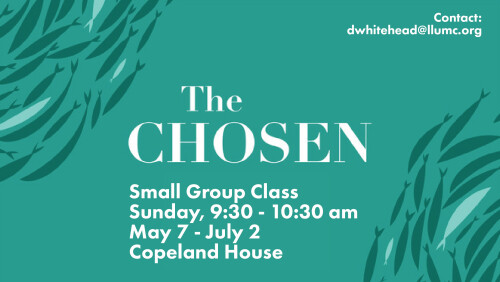 Class Categories
Childcare
Available for this class.