God's Care is Everywhere Study for Children and Adults
Thursday, June 08, 2023, 2:00 PM - 3:00 PM
Class Details
Room

Pastors/Beginnings Room
Join LLUMC Event Planner and Memorial Director Shelby Burrescia for this study based on God's Care Is Everywhere by Wannamaker. With a short video and a special activity, Shelby will help adults and children experience God's care. The message is: Through prayer, contemplation, and/or time in the Bible, we begin to discern God's voice over the noise of our world as we give time to these disciplines. The Holy Spirit begins speaking to us and we hear God through those around us, circumstances, and even our own consciences.
Contact Facilitator Shelby Burrescia to register.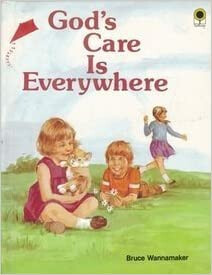 Childcare
Sorry, not available for this class.