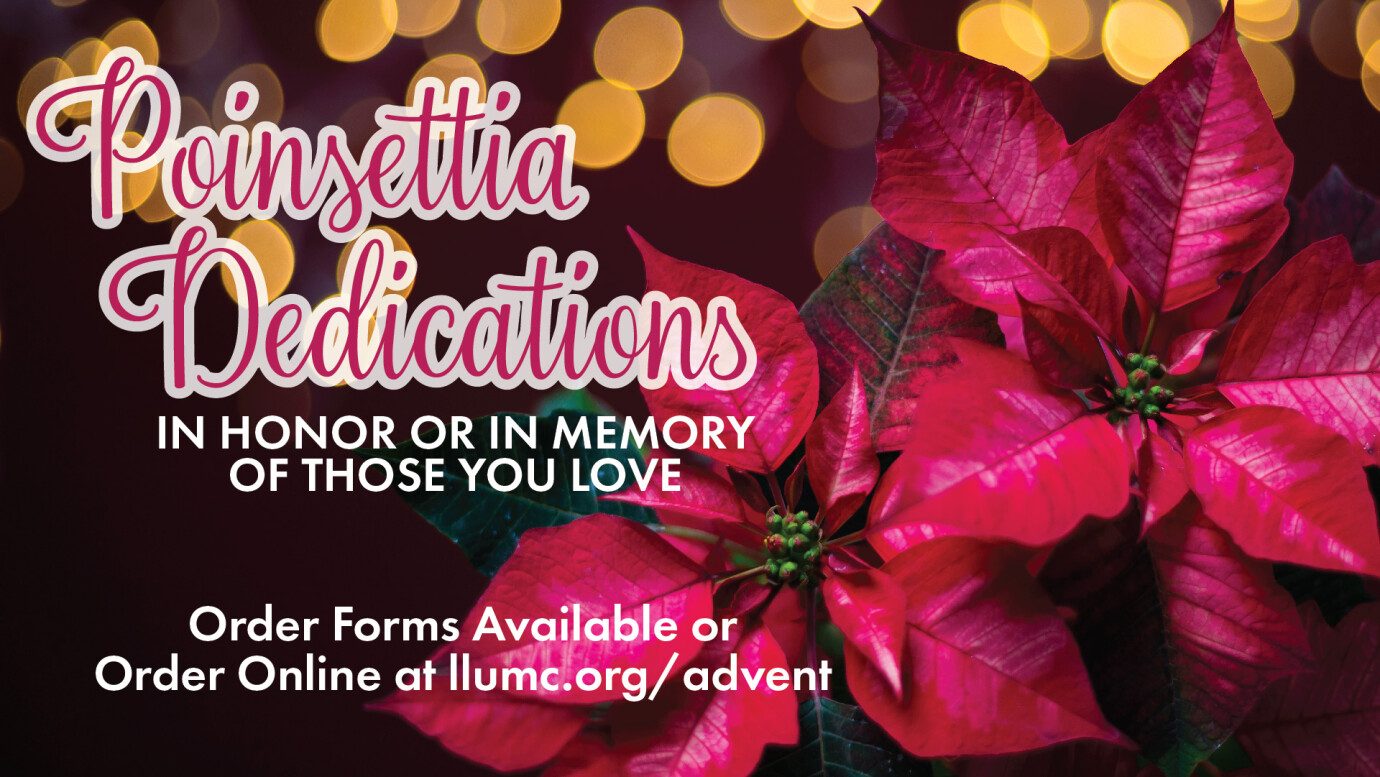 Saturday, November 18, 2023 - Sunday, December 10, 2023
Contact: Dawn AndersonDawn Anderson
Order poinsettias in honor or in memory of those you love.
Poinsettias are $20/plant and will be displayed in the Sanctuary throughout the Christmas season. You may pick up your plants on Christmas Eve and through December 31. Complete an order at the church or click the button below to place your order
Last day to place your order is Sunday, December 10.