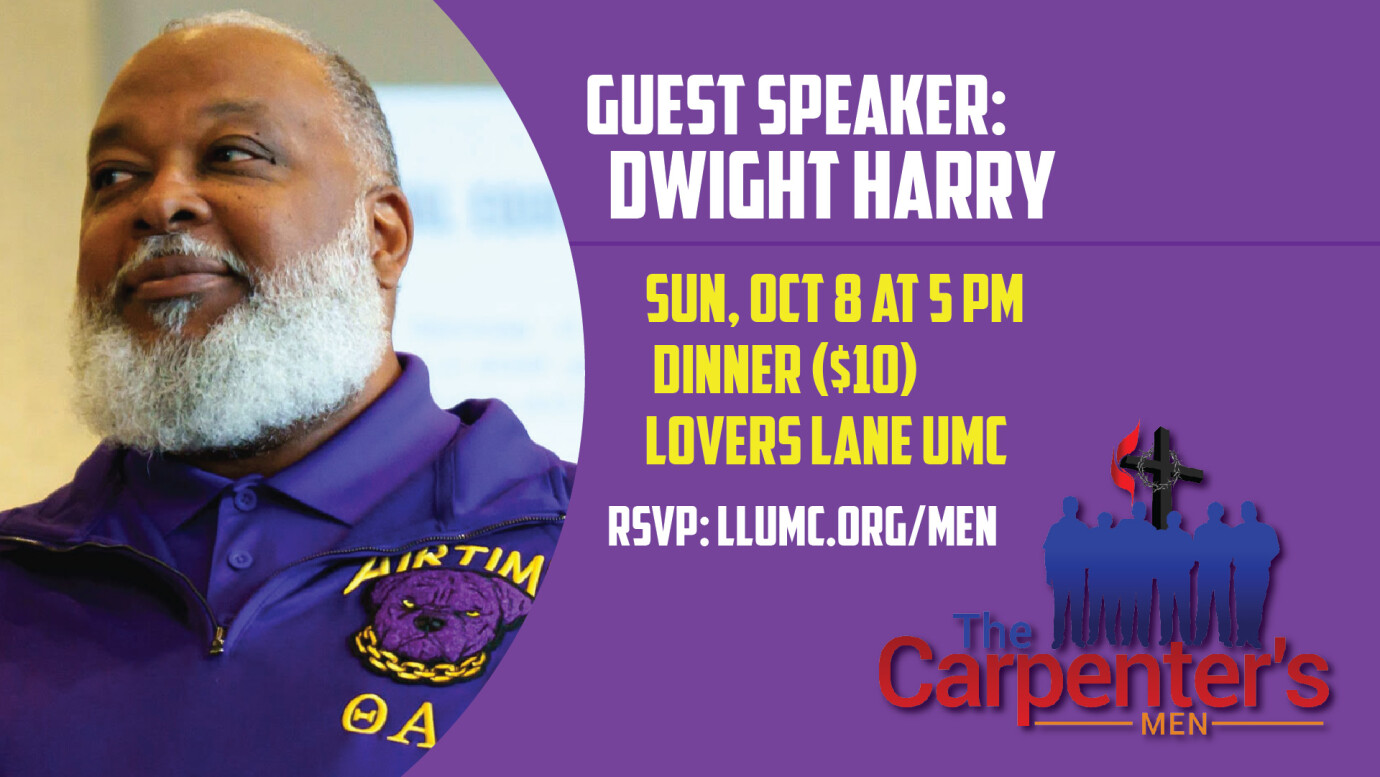 Sunday, October 08, 2023
,
5:00 PM - 6:30 PM
Contact: Phil MeadersPhil Meaders
The next gathering of The Carpenter's Men is scheduled for October 8 at 5 pm.
Our guest speaker is Dwight Harry, Sr., a certified lay minister at Hamilton Park UMC. We will have a State Fair themed dinner starting at 5 pm in Asbury Hall at Lovers Lane UMC
This group is open to ALL men. We hope you will join us. Please let us know if you can attend using the button below so we can make plans for you to be there!
The Carpenter's Men October Gathering
October 8, 2023, 5 – 6:30 pm
Asbury Hall at LLUMC
Dinner: Recommended donation of $10