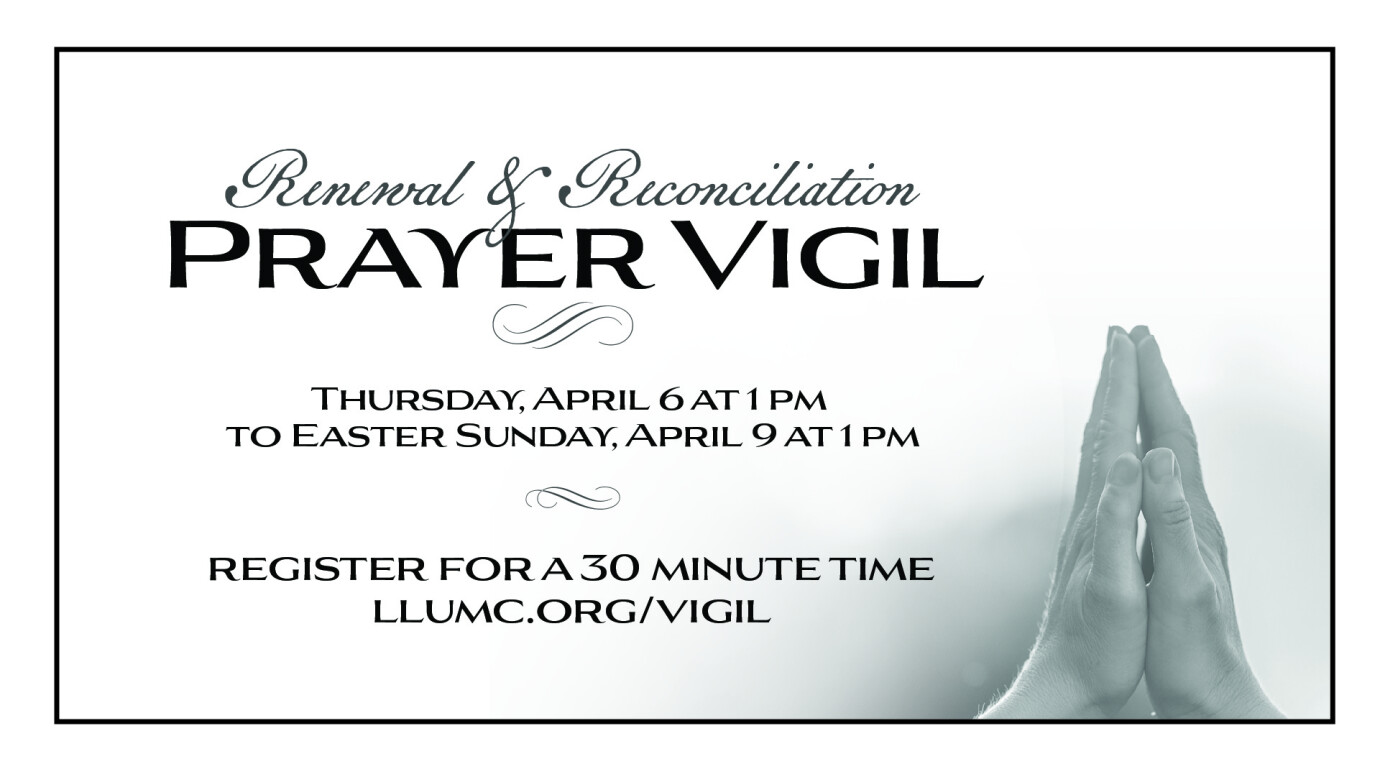 April 6, 2023 1:00pm
Join us for a 72-hour Reconciliation and Renewal Prayer Vigil from Holy Thursday at 1 pm through Easter Sunday at 1 pm. As an act of public witness, this time of prayer offers us a space to connect as a community with God so that God's vision for reconciliation and renewal can be carried out through us.
Sign up for a 30-minute time to pray here.