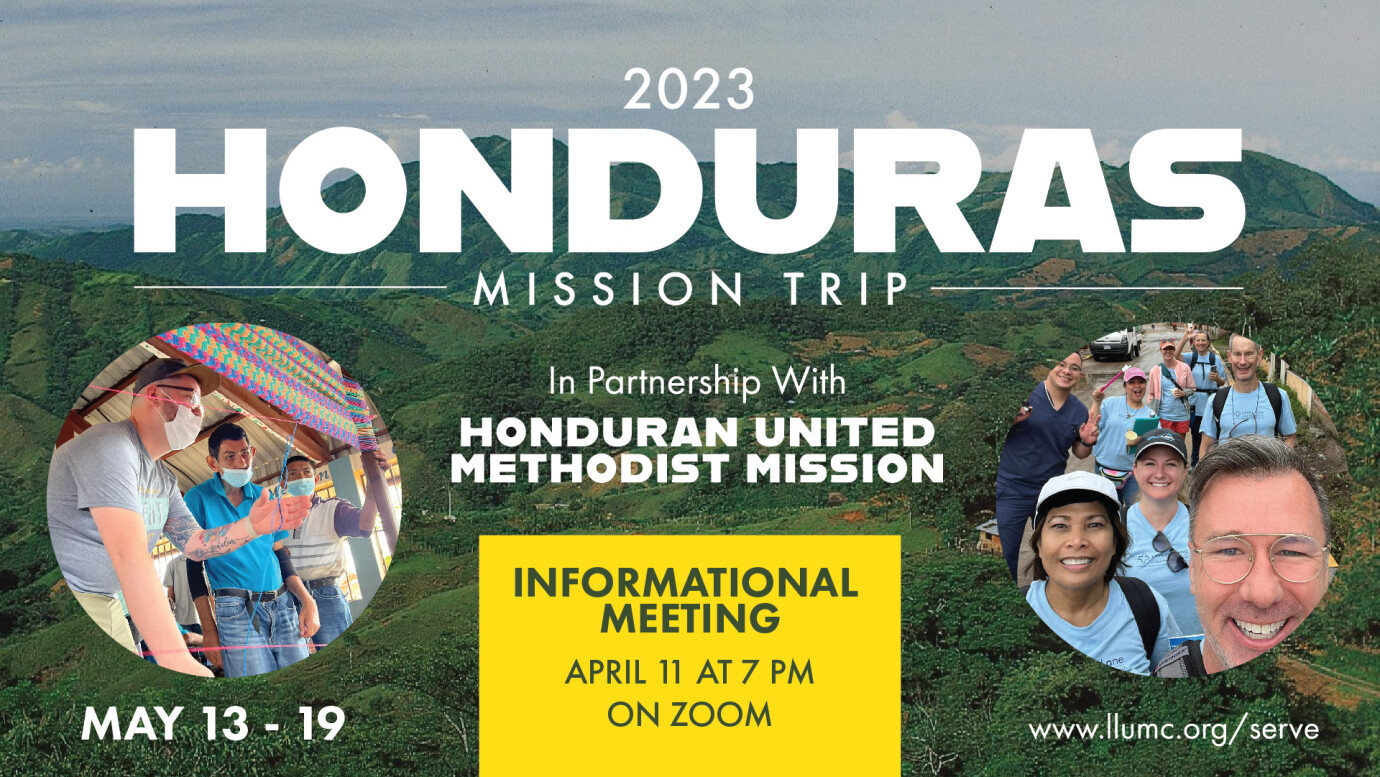 Tuesday, April 11, 2023
,
7:00 PM - 8:00 PM
Contact: Rev. Randall LucasRev. Randall Lucas
Mark your calendars for an April 11 informational meeting about the 2022 Honduras Mission Trip. The trip dates are May 13 - 18. Join us on this community and construction mission trip to Honduras. This is a great trip for people going on their first missions trip.