Loving ALL People with LLUMC
Lovers Lane United Methodist Church has a rich history of serving in God's name throughout our community and around the world. Throughout the year, we offer multiple opportunities to serve those in need through events and activities on our campus or by going into the world and witnessing the need first hand. We also partner with several ministries that we invite you to learn more and about and support with your time and gifts.
Everybody's Christmas
It's that time of year again as we prepare for our Everybody's Christmas celebration! We will welcome hundreds of people experiencing homelessness, food insecurity and people who have been recently incarcerated for a Christmas celebration including a coat, gift bag, hot seated meal, worship and more! Help us start collecting coats by bringing your gently used or new coats to the church. We need coats for adults and kids, but especially extra large coats. And sign up today to volunteer at Everybody's Christmas on December 22!
Place your donations in the blue bins at Entrance A or use the button below to order coats from Amazon and have them delivered to the church.
Order Coats from amazonOrder Coats from 32 Degrees Volunteer for EBC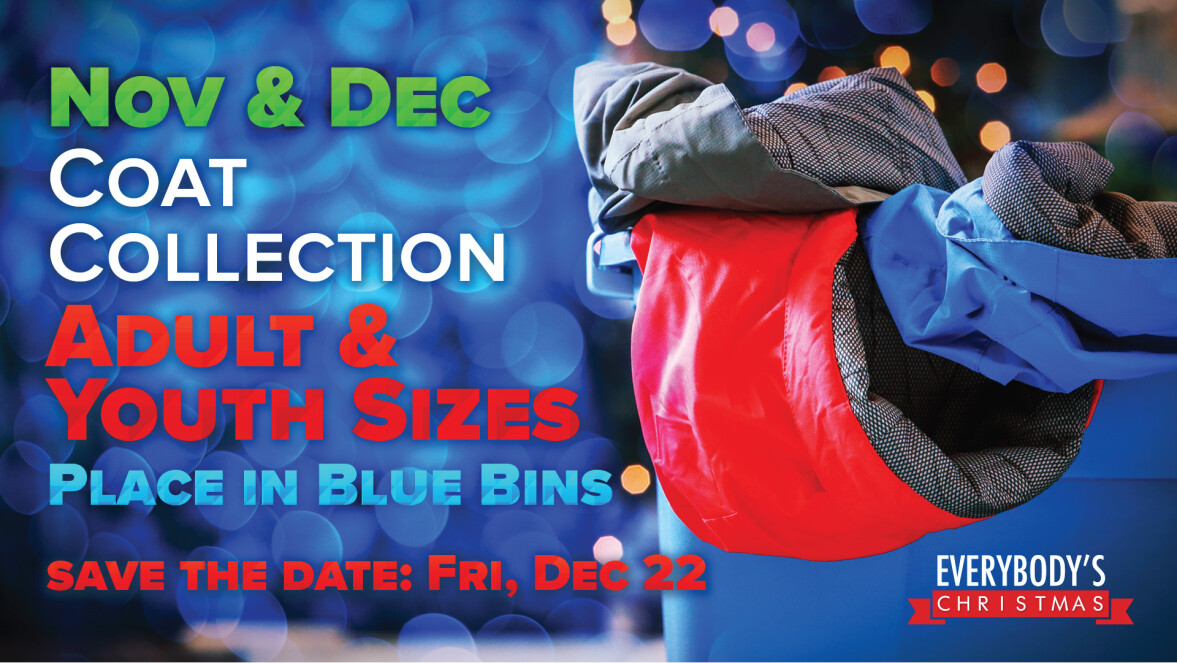 Not Sure Where to Serve?
Reach out to us if you have any questions about where to serve.