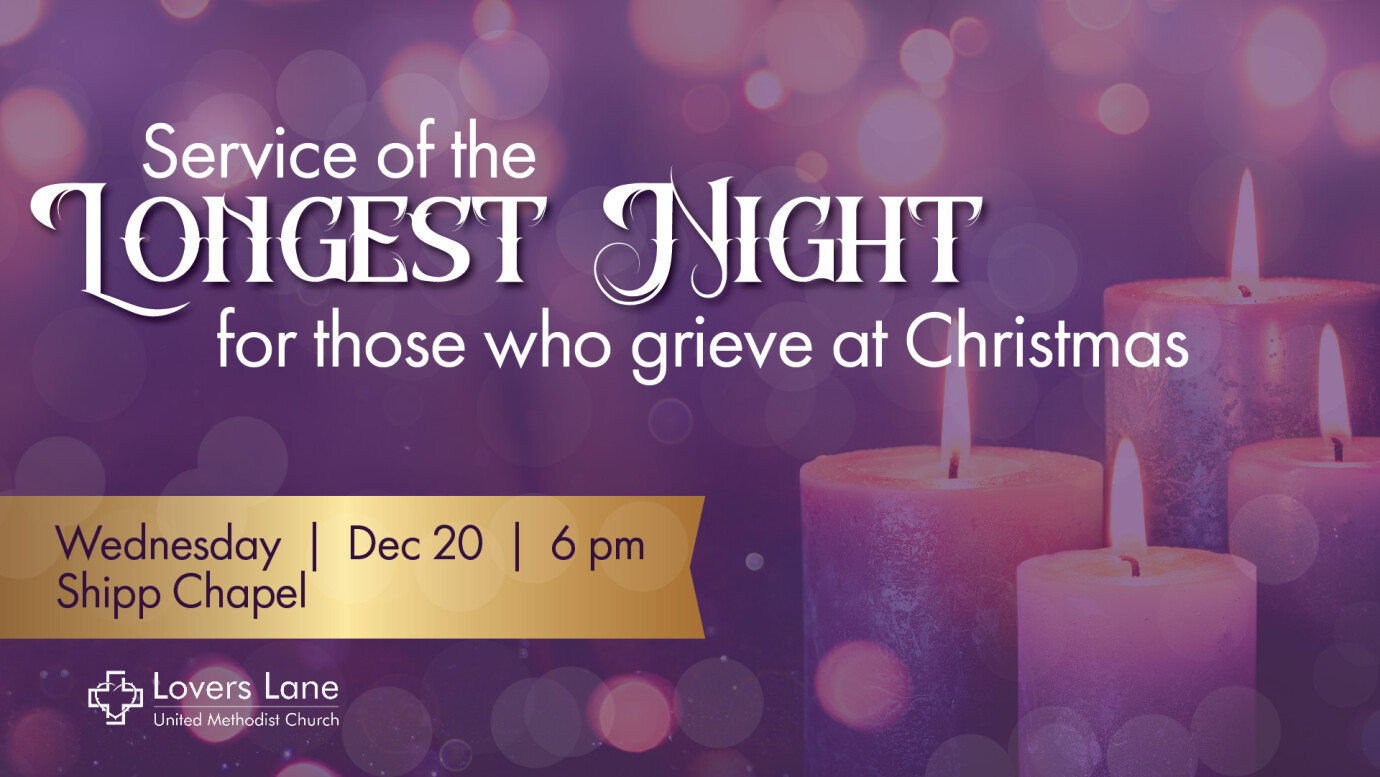 Wednesday, December 20, 2023
,
6:00 PM - 7:00 PM
Contact: Dawn AndersonDawn Anderson
For most of us, Christmas is a time of celebration. But for others, it's a time of painful reflection, sadness and loneliness. The Service of the Longest Night is for those who are grieving during this season, whether for a recent or distant loss. ALL are welcome in Shipp Chapel.