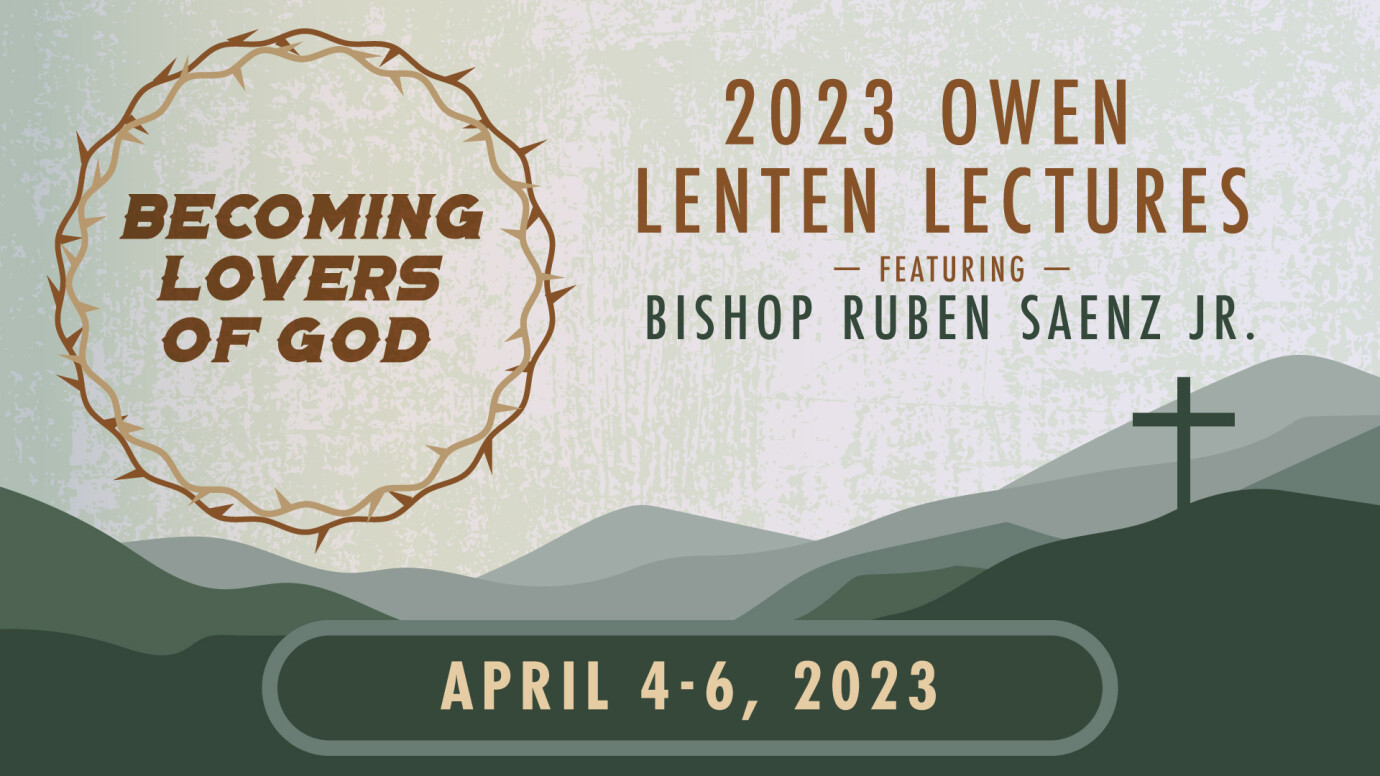 Tuesday, April 04, 2023
,
12:00 PM - Thursday, April 06, 2023, 2:00 PM
Address: Lovers Lane UMC, 9200 Inwood Road, Dallas, TX US 75220
Contact: Paul DittoPaul Ditto
2023 OWEN LENTEN LECTURE SERIES
Featuring our Newly Appointed Bishop
Bishop Ruben Saenz Jr.
— LECTURE SERIES SCHEDULE —

Tuesday, April 4
Lovers of God Weep
Luke 19:41-44
Wednesday, April 5
Lovers of God Withstand
Luke 21:5-24
Wednesday, April 6
Lovers of God Watch
Luke 21:25-37
Complimentary buffet lunch is provided afterward each day in Watson Hall.
Lunch will include a question and answer session with the Bishop
For those who have to get back to work or pick up kids etc., a limited quantity of grab-&-go boxed lunches will also be available immediately after the lecture each day (at 1:00 p.m. or a little earlier)
Owen Lectures will be in-person and live-streamed. No reservations are required.
Childcare is available with
advanced reservations
by April 1.
Click here to visit the Lovers Lane Foundation website for more information about the Owen Lecture Series.