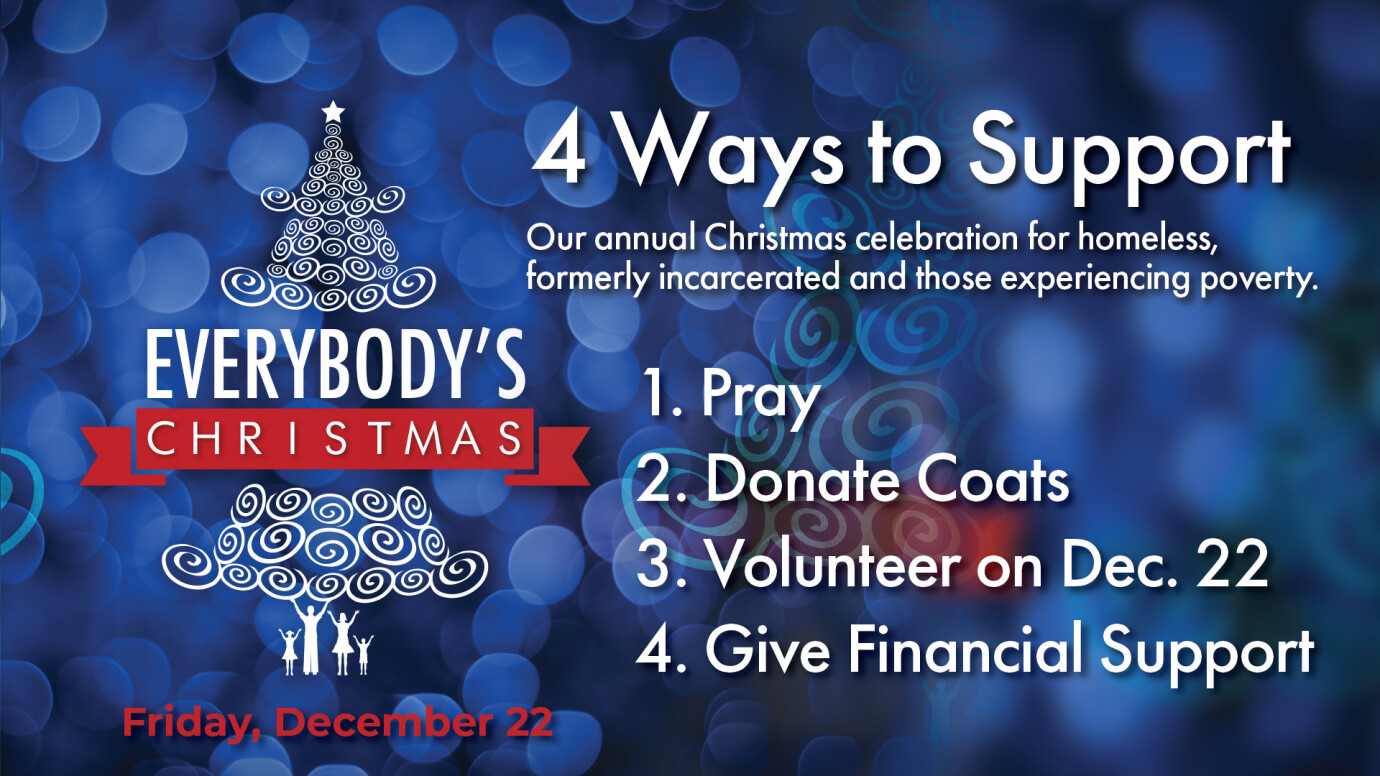 Friday, December 22, 2023
,
6:00 PM - 9:00 PM
Contact: Randall LucasRandall Lucas
At Everybody's Christmas, we invite more than 800 people experiencing homelessness, who were formerly incarcerated or who are experiencing poverty to celebrate Christmas with us! They receive a seated hot meal, warm coat, bag of essential items. They experience a Christmas worship service and enjoy lots of Christmas cheer!
Everyone can help in some way:
1. Pray
For those we serve to experience the love of Jesus Christ.
That God will continue to meet their physical needs.
For the safety of the event
For the volunteers
That in all things God will be glorified
2. Donate
New or gently used children or adult coats (all sizes). Place your gently used or new coats in the blue bins at Entrance A or use the buttons below to order coats from Amazon or 32 Degrees and have them delivered to the church.
3. Volunteer
There's a job for everyone at Everybody's Christmas. You will be blessed to meet these amazing people and experience the joy of the season by serving them. Click here to see the full list of opportunities and to sign up!
4. Give to the Event
To underwrite the cost of a bus that will transport 48 people to the event: $950
To underwrite at table for 12 guests: $156
To underwrite a bag of essential items: $25
To underwrite one meal for one guest: $13